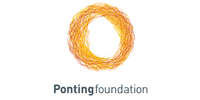 The Ponting Foundation is dedicated to doing everything possible to help young Australians and their families beat cancer. It provides funding for a wide range of essential services that comfort and nurture young Australians with cancer, while providing emotional support and financial assistance for their family.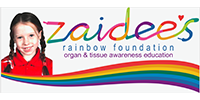 Zaidee's Rainbow Foundation
Zaidee Turner aged 7 years and 22 days died suddenly on 2nd December 2004 from a burst blood vessel in her brain called a Cerebral Aneurism. 
Zaidee donated her organs and tissues as were her wishes at the time. Zaidee's gifts help save or improve the lives of 7 people, 6 children and a Mum.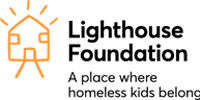 Lighthouse Foundation provides homes and therapeutic care programs to children and young people impacted by long-term neglect, abuse and homelessness. Our focus is to create caring communities where kids can feel safe, form meaningful relationships and begin to heal from traumatic experiences. For the past 30 years, our proven Model of Care has successfully transformed the lives of over 1,000 young people using a range of evidence-based strategies. We now educate and support foster carers in the same way, so that they too can take care of some of Australia's most vulnerable children.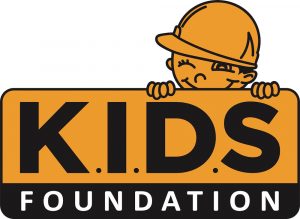 The KIDS Foundation supports children who have experienced horrific injuries and trauma caused by burns, accidents, dog attacks, crime, neglect, abuse and environmental events. KIDS is committed to creating and instilling a culture of safety among young people with its integrated approach to safety education and rehabilitation. 

The McGrath Foundation funds 171 McGrath Breast Care Nurses in communities right across Australia, who have supported over 100,000 families since 2005. McGrath Breast Care Nurses help individuals and their families affected by breast cancer by providing invaluable physical, psychological and emotional support, from the time of diagnosis and throughout treatment – for free.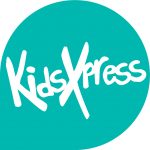 KidsXpress is a children's mental health charity that helps to transform the lives of children impacted by adversity. We deliver trauma-informed Expressive Therapy to children under the age of 12yrs and Education Services for those that care for them. By strengthening the emotional wellbeing of children and building the capacity of their caregivers, we're helping to create a future all children deserve.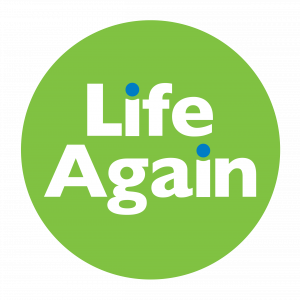 Life Again is a registered charity, foundation and not-for-profit organisation with tax deductible gift recipient (DGR) status.
Since 2012, Life Again has been delivering sustained positive mental health outcomes through meaningful preventative and positive mental health programs, and cultural education initiatives.Through evidence-based strategies founded in positive psychology, Life Again delivers programs designed to facilitate positive change through actions and tools proven to sustain general wellbeing, positive emotions, and prevent mental illness.
www.lifegain.org.au